Featured Blogger Friday
By Shannon Gosney
September 25, 2009
8 Comments
1749 Views
I love Featured Blogger Fridays because it gives all of my readers and visitors, as well as myself, a chance to get to know other bloggers out in the blogosphere.  Today, I have the privilege of introducing a friend of mine from college – LeMira.  She is an amazing woman and her attitude about life and family is an inspiration to me.  She has a blog called "Along for the Ride."  Without further ado…..here's LeMira!!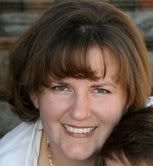 How did you choose the name of your blog?
 First off, I have two blogs, but I will be talking mainly about my family blog.  I chose "Along for the Ride" for my main blog because I feel that describes my life.  It seems that there are times in my life when life is carrying me along, and I'm just hanging on for dear life or enjoying it, but that I don't have control.  My other blog is our adoption blog, and it's entitled "Searching for our Miracle" because that's what adoption is all about, miracles.
 Who designed your blog?
I did, with much help from Blogger. Nothing fancy.  I change it up from time to time.  I usually go to scrapblog.com and create my header :(which is how I did my current header), or I use one of the templates that one of my friends has designed.  Recently a high school friend designed my adoption blog for me.
 Why do you blog?
 I find that blogging helps me stay connected with friends and family, and yet it allows me a place to write my own perspective on things and educate others based on my own experiences.  For example, I have had a premature son (25 weeks) who still has some sensory issues, and not everyone knows what that is; also, I've lost a baby and I think it's always important for us to hear others' stories and perspectives.  It opens our hearts and minds to situations with which we might not be familiar.
What is the purpose of your blog?
Originally, I started out blogging to use it as a journal or family scrapbook of sorts.  It still is predominantly used for that purpose, but as I said before, I really find it beneficial to learn from others, and since I'm an open person, I like to write my thoughts and feelings so others can learn from my experiences (and hopefully be better than I am).
 Do you have any blogging tips (i.e. from those getting started to those who have been blogging longer than you)?
Let's see.  I feel like there are many others out there that are better at blogging than I am.  I'm a "basic" blogger, I guess you could say.  But the biggest thing I would say is that you shouldn't be afraid to explore with your blog, it's really easy to learn things, even if I just stick with the simple stuff, and there are so many people out there who are willing to help.  Also, be you.  That's what will attract people.  Don't try to be who you're not or who you think people want to read.  Just be you.
 Are you married?  If so, how long?
I have been married for 9 years to probably the only man who could put up with me for that long!
Do you have children?  If so, how many?
I have two children.  Jackson, who is five, is our little miracle and our daily trial (what 5 year old is easy all the time?).  Clarissa, is our angel baby in heaven, who would be four years old today. (Happy Birthday, Sissy!)   We've been trying to adopt for 2 1/2 years since I can no longer bear children; thus, we have our adoption blog:  mattandlemiraareadopting.blogspot.com.
What is your favorite movie of all time?
This is a difficult question for me because I love many movies, and I'm sure I can't pick just one.  So, I'll highlight one of my all-time favorites: North and South (set in England, produced by BBC, and based on the book by Elizabeth Gaskell).  It's very reminiscent of Jane Austen's material, so if you like Pride and Prejudice (another all-time fave), then you'll LOVE this one.
Who is your favorite actor?
Another question I don't think I can answer without much thought.  Some of my favorite actors, though, are Matt Damon,  Harrison Ford, and Robert Redford
What is your favorite dessert?
Without a doubt, cheesecake!  Yum!
What is your favorite holiday?
I just love holidays in general, but I think I'll have to pick Christmas because when the season comes every year, there's just a feeling different than the rest of the year that is a mix of excitement, peace, charity, and anticipation all rolled into one.
 And of course, you know me, there has to be a chocolate question.  What is your favorite candy bar?
If I had to pick a favorite candy bar, I'd pick Twix; however, my favorite candy is probably Reeses Pieces.
8 Responses to "Featured Blogger Friday"