How to Earn a Free Car Rental from Enterprise
By Shannon Gurnee
December 17, 2013
0 Comments
2728 Views
This is a Sponsored post written by me on behalf of Enterprise Rent-A-Car for SocialSpark. All opinions are 100% mine.

Traveling is a lot of fun, but the expenses can add up rather quickly. When we look to rent cars on trips, we look at the cost of the rental service, the quality of cars offered, as well as any loyalty programs that might be available for the rental. I just recently learned that Enterprise Rent-A-Car offers a loyalty program.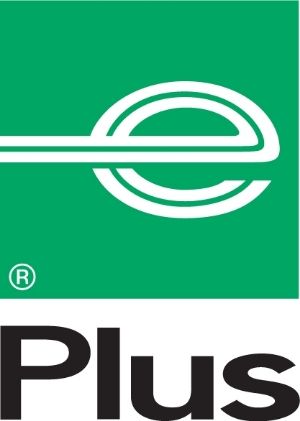 Enterprise Rent-A-Car's Enterprise Plus loyalty program allows members to earn points toward free rentals! How cool is that? Not only are you getting a reliable car to rent during your trip, but also you can earn points towards a free rental in the future.
Enterprise launched its annual "Plus Your Points" promotion. From December 2, 2013 through March 31, 2014, Enterprise Plus members can enroll in the "Plus Your Points promotion and earn double points on qualifying rentals with additional opportunities to earn bonus points redeemable for free rental days.
That's right! That means you can get a free rental car faster!! The best part about the Enterprise Plus loyalty program is that there are no blackout dates and points do no expire as long as you have one rental during every two-year period. Hello winter road trip time! I know for us, we would love to take a road trip with our 6 kids and go to the snow. The kids would love to experience snow fights, making snow angels and building snowmen in the beautiful state of California.
So how can you earn points as part of the "Plus Your Points" promotion? You can earn double points by purchasing a qualifying rental. You can earn 50 points by adding a GPS unit as part of a qualifying rental. You earn 20 bonus points by sharing the qualifying "Plus Your Points" message on Twitter. You earn 300 bonus points by referring a friend into the "Plus Your Points" promotion, who then subsequently rents with Enterprise at least once during the promotion earning period.
You can track your point activity easily through the "Plus Your Points" website. A participant must register for the "Plus Your Points" promotion in order to receive points. To register and obtain a full list of ways to earn points, be sure to visit the Enterprise Plus Your Points promotion website.
Remember, there are no blackout dates for your points, nor do your points expire as long as you have one qualifying Enterprise rental within every two-year period. How awesome is that, right? To stay up to date on new promotions and offers, be sure to check out Enterprise Rent-A-Car and Follow us on Facebook.
Where would you go or what would you do on a Winter Road Trip?
Related
Shannon Gurnee is the author of Redhead Mom formerly "The Mommy-Files", a national blog with a loyal following. She has a Bachelor's Degree in Marriage, Family, and Human Development with a Minor in Business Management. Shannon and her husband, Frank, have a large family with 6 awesome kids and love living on the Central Coast near San Luis Obispo, California, as well as traveling around the world. A full-time Social Media and Professional Blogger, Shannon also serves as a National Brand Ambassador for many well-known companies. Her blog focuses on motherhood, family fun activities, traveling, fashion, beauty, technology, wedding ideas and recipes while providing professional opinions on products, performances, restaurants, and a variety of businesses.