Attention Foodies! Enter Your Favorite Recipes for a Chance to Win a Trip to BlogHer Food '13!!!
By Shannon Gosney
May 1, 2013
0 Comments
1794 Views
This is a Sponsored post written by me on behalf of Pompeian for SocialSpark. All opinions are 100% mine.
We take cars in for tune-ups right?  How about taking our old cooking habits in for tune-ups?  Well, now it's time to change your oil!  Thanks to recent scientific findings, the Mediterranean diet has boosted the popularity of olive oil.  As a leader in olive oil, Pompeian wants to share a much lesser known oil and chef secrets for decades – grapeseed oil!!!
Pompeian and Hungry Girl are challenging bloggers to change our oil by re-imagining a recipe that uses butter or vegetable oil and instead try Pompeian's Grapeseed Oil or OlivExtra Premium Mediterranean Blend.  Simply post the recipe with the accompanying image on your blog, head to the Time to Change Your Oil Facebook application to share a link to your blog, enter your contact information and click SUBMIT!!!  The winner will be selected by Hungry Girl Lisa Lillien and will receive an all-expense paid trip to BlogHer Food '13 in Austin, TX June 7-8.  Plus, their recipe will be featured with Pompeian throughout the event!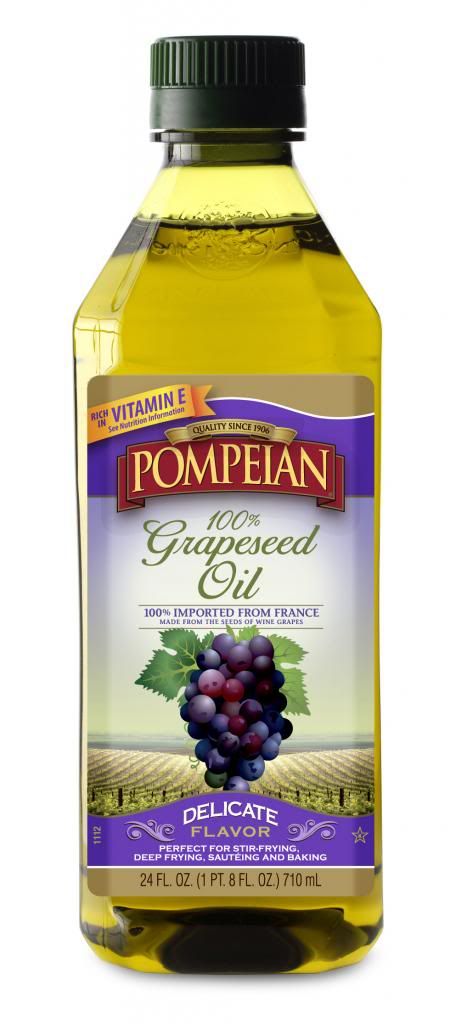 A chef secret for decades, grapeseed oil has similar health benefits to olive oil, but it is even more versatile to cooking due to its light taste and high smoke point.  And just for entering, Pompeian will send you a coupon for one free bottle of Pompeian oil, including Pompeian Olive Oil.
For more information on Pompeian products, Pompeian's Time to Change Your Oil campaign and contest details, please visit the "Time to Change Your Oil" application on Pompeian Facebook's Page – http://on.fb.me/10Qrcjk.