Find New Meal Options at Pei Wei!
By Shannon Gurnee
March 31, 2014
0 Comments
2799 Views
This is a Sponsored post written by me on behalf of Pei Wei Asian Diner for SocialSpark. All opinions are 100% mine.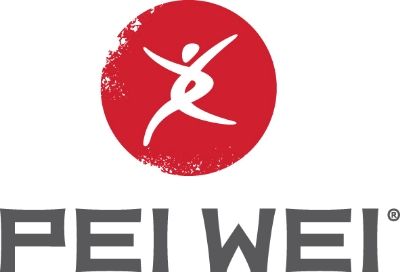 Have you ever been to Pei Wei before? I have and it is so yummy – and fast! Pei Wei offers a menu of fresh, high-quality Asian cuisine featuring 35 fresh, hand-cut ingredients. At Pei Wei, you'll find freshly prepared, wok'd to order dishes served. Because all items are made-to-order, you can customize each dish to their liking. Pei Wei also offers a variety of gluten-free and vegetarian options. When you visit the restaurant, you'll find a lively, casual dine-in experience, as well as the flexibility, speed and convenience of take-away service to provide you with tasty options for a quick, light lunch or relaxing dinner.
As individuals across the United States make their New Year's resolutions, Pei Wei Asian Diner has resolved to refresh nationwide with a new year full of new options! There are a variety of new options, including:
– The addition of a small size entrée option starting at just $6.39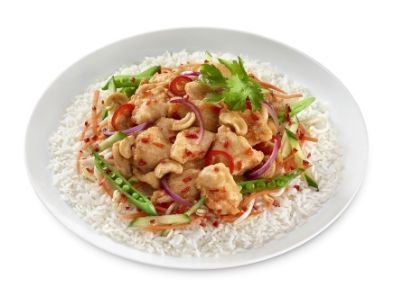 – A new flavor profile – Thai Lime & Chile. This new dish features refreshing citrus flavors combined with spicy Fresno chilies for unique flavor adventure. Guest's choice of protein is wok-tossed in a Thai lime pineapple chile sauce, along with garlic, red onions, snap peas, Fresno chile peppers, topped with cashews, bean sprouts, carrots, cucumbers and cilantro. This is available as a regular or small wok'd entrée served with white or brown rice, or as an entrée salad, incorporating the guest's choice of protein – chicken, steak, shrimp or tofu.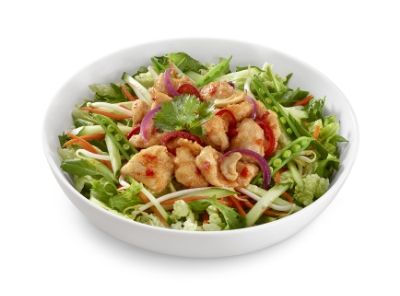 – Pei Wei has also added a new salad and two Perfect Additions to the menu:
– (1) Wok Roasted Vegetable Salad: A flavorful combination of wok-roasted cauliflower, zucchini, carrots, green beans, scallions, assorted lettuce, Napa cabbage, cucumbers and tomatoes topped with toasted sesame seeds, curry salt and tossed in a miso vinaigrette.
– (2) Ginger Orange Edamame (steamed soybeans, orange peel, ginger, garlic and sea salt) and Szechuan Green Beans (wok seared green beans with Hunan sauce, chile paste and garlic).
You definitely want to visit today and Explore the Pei Wei Asian Diner menu for a variety of meal optoins! Plus, be sure to Like Pei Wei on Facebook, Follow Pei Wei on Twitter, and Follow Pei Wei on Pinterest for new meal options and special promotions.
What is your favorite meal at Pei Wei?
Related
Shannon Gurnee is the author of Redhead Mom formerly "The Mommy-Files", a national blog with a loyal following. She has a Bachelor's Degree in Marriage, Family, and Human Development with a Minor in Business Management. Shannon and her husband, Frank, have a large family with 6 awesome kids and love living on the Central Coast near San Luis Obispo, California, as well as traveling around the world. A full-time Social Media and Professional Blogger, Shannon also serves as a National Brand Ambassador for many well-known companies. Her blog focuses on motherhood, family fun activities, traveling, fashion, beauty, technology, wedding ideas and recipes while providing professional opinions on products, performances, restaurants, and a variety of businesses.