Sustainable Farming with Bolthouse Farms Juice
By Shannon Gurnee
November 21, 2013
2 Comments
4550 Views
This is a Sponsored post written by me on behalf of Bolthouse Farms for SocialSpark. All opinions are 100% mine.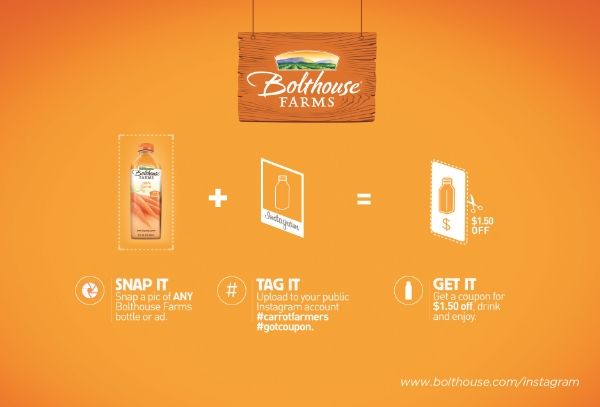 I have been to the produce section in the grocery store several times, but this is the first time that Bolthouse Farms Juices has caught my eye. I mean, I've seen the bright colored juices over on the side of the produce section, but I haven't really looked that closely at the flavors. We recently found a huge selection of them at Save Mart in Bakersfield.
Who are the people behind Bolthouse Farms? What would you think if I were to tell you they are carrot farmers! These carrot farmers not only grow carrots, but they also make delicious fruit and vegetable juices. Bolthouse Farms carrot juice and carrot juice blends are made with carrots that are grown on their farms – they plant them, grow them, and harvest them. They have more than 95 years of farming experience. Their real life credentials as Carrot Farmers is an important part of Bolthouse Farm's heritage and a message that resonates with consumers.
Bolthouse Farms features 30+ flavors, ranging from carrot juice and carrot juice blends to Amazing Mango juice to breakfast smoothies and protein shakes. They even feature holiday egg nog treats. You can use these in recipes, as a mixer in cocktails, and even mix them together!
Beyond their credentials as Carrot Farmers, Bolthouse Farms facility based in Bakersfield, California, is the Agri-Solar Farm in North America.
Bolthouse Farms practices sustainable farming by making use of the entire carrot (how cool is that, right?) – from tip to greens. Even the leftover carrot tops are used as fertilizer in the fields!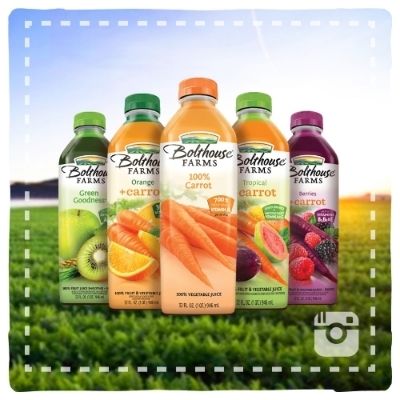 I just learned about the Bolthouse Instagram Promotion that will help make enjoying Bolthouse Farms juices and beverages even sweeter. Now through December 31st, anyone who (1) Snaps a picture of a Bolthouse Farms bottle or ad, (2) Uploads it to their public Instagram account, and (3) Tags it with #CarrotFarmers and #GotCoupon will get a $1.50 off coupon from @BolthouseFarms in the comments field.
2 Responses to "Sustainable Farming with Bolthouse Farms Juice"