I Asked for a Dust Pan
By Shannon Gosney
October 3, 2009
11 Comments
1902 Views
Our dust pan of…oh….9 years…finally bit the dust.  My husband was making his "weekly" (LOL) run to Home Depot, so I asked him if he would pick up a dust pan for the kitchen while he was there. 
When he came home, he showed me this!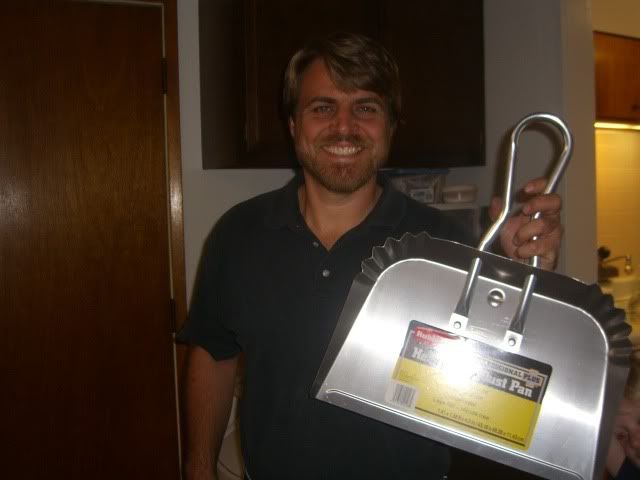 I looked at him with a surprised and questioning look, trying to appear thankful but at the same time was trying to understand why he would buy a dust pan so big? All that came out of my mouth was the word, "WOW." He stopped and then laughed. He bought it for the garage and had one in the garage for us to use in the house. What a goofball!!!
11 Responses to "I Asked for a Dust Pan"