Wrong Number and Office Box Giveaway
By Shannon Gosney
March 5, 2010
592 Comments
21566 Views
The Original Scrapbox has a brand new piece of organizing furniture and you have a chance to win it! Introducing the Office Box…
And we're celebrating the launch of Rachelle J. Christensen's suspense novel, Wrong Number, with a chance to win an autographed copy!
The Office Box was created as an addition to the line of incredible scrapbooking furniture The Original Scrapbox has to offer, such asThe Workbox and The EZ View Craft Desk.
Check out the amazing features on The Office Box, available in 4 different colors: Space for a 19″ monitor, magazine holder, Totes that act as slide-out drawers, Velcro storage/organizers, Power cord hole in back of box. This folds out to 72″ by 48″ by 36″ and closes up to the sleek space of only 36″ wide by 48″ high and 21″ deep.
I'm hosting a preliminary giveaway with a prize package from The Original Scrapbox:
One ScrapMaBob (retail $19.95)
One Self-healing cutting mat (retail $7.95)

One Ribbon Box (retail $19.95)
You can enter to win my prize package and on March 16th, I'll announce the winner who will then go on for the grand prize drawing ofThe Office Box and a copy of Wrong Number.  The Grand Prize Winner will be drawn on March 19, 2010 at RachelleWrites. She will select a winner from the 25 finalists to receive one Office Box (Value $895.00) in their choice of color and an autographed copy of Wrong Number by Rachelle J. Christensen.

Giveaway open from March 5, 2010- March 15, 2010 at 11:59pm Mountain Standard Time.
Open to addresses in the contiguous United States only.
Giveaway Rules:
*You can only enter under one name
* It is possible to win more than one preliminary prize, which means it's possible to be entered into the grand prize drawing more than once.
*All winner's addresses must be stateside US addresses
*You must complete the required entry to be eligible to win
Please leave details in your comment of how you entered with required links. I'll put all entries into a spreadsheet and use Random.org to select the winner.
*Required entry: 
You must visit The Original Scrapbox website and leave a comment telling me your favorite item
Extra Entries:
Follow me through Google Friend Connect – 1 ENTRY
Follow me on Twitter – 1 ENTRY
Become a Facebook Fan of The Mommy-Files – 1 ENTRY
Become a Facebook Fan of The Original Scrapbox – 1 ENTRY
Tweet the contest with linkback in your comment and use the hashtag #officebox or #scrapbox in your tweet. – 1 ENTRY (DAILY)
Facebook the contest with linkback in your comment – 1 ENTRY (DAILY)
Add the contest button(pictured below) to your sidebar with a link to this contest – 1 ENTRY
Follow RachelleWrites – 1 ENTRY
To receive 15 extra entries, you must do the following 5 things together on your blog post and please leave a link back to your blog post with your comment (only one comment required, but you must leave a link so I can check your post.)
There are 25 different blogs participating in this giveaway. Each blog is giving away a preliminary prize and a chance to win an entry into the Grand Prize Drawing. Stay tuned for reviews on Wrong Number and author interviews as well!
Here's the list of blogs where you can enter:
The Mommy Files
Cricut Christmas
Little Birdie Secrets
Priscilla Styles
Mommy Mandy
RockinMama
RachelleWrites
Alvor-Dare To Dream
Diony George
Heather Justesen
Queen of the Clan
Scribbled Scraps
Anne Bradshaw
Rachel Rager
Tristi Pinkston
Cami Checketts
Nichole Giles
Wendy Paul
Marilyn Bunderson
Ronda Hinrichson
C.L. Beck: Write Up My Alley
Christine Bryant
Ali Cross
Jenni James
Annette Lyon
*Results of contests are final. Participants will be eliminated if entry rules are not followed correctly.
Contest Button: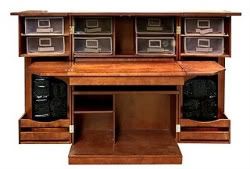 No compensation nor products were received for this post. All opinions expressed in this post are 100% mine.
592 Responses to "Wrong Number and Office Box Giveaway"